Cool or Creepy? "Put Your # In My Phone"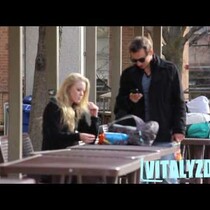 Posted February 22nd, 2013 @ 9:47am
This is Half "Creepy Prank" & Half "Cool Direct Approach" -- these guys walked up to women they didn't know and got 75% of them to just give up their digits like that!!
Is this the easiest & most effective way ever to hit on someone? What if the stranger you're giving your # to is a psycho-stalker? What would you do? Talk to me...